Professional Dental Office in Lynn, MA

Looking for a family dentist in Lynn MA area? We'll instead give you a friend right around the neighborhood whom you can turn to now or in future. And like a good friend, we shall provide you with all the state of art technical services for all of your dentistry needs for the entire family. Wondering why we are different? We make sure that we are always available to ensure that beautiful smile we create stays put with the advanced dentists and at the most competitive market prices.
A family dental center with a focus on your dental care at 160 Market Street, Lynn, Massachusetts has been set up by the team of experienced dentists in MA. Close to your home and the bus stop, the dedicated and highly professional staff at Alegre Dentists are ever ready to help you with all your family needs, be it for the smallest child to the eldest member. At Alegre Lynn Dental, we not only believe in carving your smile into a perfect and dazzling one, we make sure that your oral health is bettered in the process.
At Alegre Dental, we take hygiene protocols above the norm and are very strict in adherence to all of the mandates of the American Dental Association, Occupational Safety and Health Association and the Center for Disease Control. All instruments for our dental services and procedures are sterilized and sanitized using the most current sanitizing technology to ensure avoidance of any kind of undesirable bacteria which might then cause infection. After all, a friend should have your health as the foremost concern!
What sets us apart from your average Family Dentist is the fact that at our Lynn MA dental center we have dental staff offering procedures in many areas of oral health: from dental health care to cosmetic dentistry. Visit us to get the lowest price for the wanted of dental procedures that you and your family might be in the need of. And as a new patient, you quickly learn way so many prefer us; we offer each and every one of our new patients a fabulous package session of dental cleaning, two X-ray sets, treatment plan and a dental consultation with one of our experts in family dentistry for half the cost than you might pay elsewhere!
Still worried about the pain and trauma at the dentist's chamber? Our team of extremely professional dentists are here to relieve your pain and make certain they are not inflicting a new. To be sure we meet our goal we are constantly investing in ourselves and the technology we use. And with the advent of new technology, our experts can ensure that you are in the safest of hands and that dental trauma belongs to the past.
If you should desire a look enhancement via any cosmetic dental treatments, you can turn to our general dentists who also practice cosmetic dentistry in our Lynn Dental Office. If the result you seek is more than that which can be delivered by a teeth whitening session you should ask our doctors. For smile correction treatments, we generally offer our patients with range of dental services that don't take too much time. We pride ourselves in being highly trained in the most recent technologies and highly professional so that we can ensure that your oral health can be at it's absolute finest adding of course to the general whole body health.
Dental Office Lynn MA; North ShoreAt Alegre Dentist in Lynn MA, we provide a range of dental services that include:
Bad Breath or Halitosis
Bridges
Broken Tooth
Composite Fillings
Crowns
Dentures
Emergency
Fillings
Halitosis or Bad Breath
Implants
Root Canals
Whitening
Our Doctors
Dr. George Enescu, Dr. Tony Hong, Dr. Manpreet Sidhu, Dr. Andy Brito and Dr. Kristy Winata.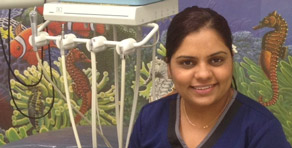 Dr. Manpreet Sidhu DMD
Dr. Manpreet Sidhu was born and raised in India. She attended dental school in India and upon completion of her Bachelors in Dental Surgery, she moved to the United States to pursue her dreams. Dr Sidhu earned her DMD Degree from Tufts University School of Dental Medicine. During her academics at Tufts, she received Merit scholarship for high academic performance.
As a Tufts graduate, she has had the opportunity to study the most advanced technologies and techniques that both improve your health as well as your appearance. Her belief "treat a patient the way I like to be treated when I visit my doctor" makes her provide a treatment where real care and compassion is combined with her strong educational experience to provide the finest in dental care. She enjoys working with patients of all age groups.
Dr Sidhu is a member of American Dental Association and Massachusetts Dental Society. She looks forward to serving people to maintain and improve their dental health with personal undivided attention.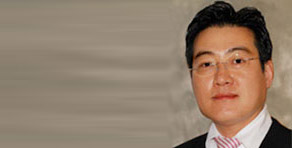 Dr. Hyucksoo Tony Hong, D.M.D
Dr. Hyucksoo Tony Hong moved from California to the New England area 9 years ago to attend Tufts University School of Dental Medicine. He completed his BA degree in Accounting at University of Oregon. Prior to attending University of Oregon, Dr. Hong received his BS degree in Chemical Engineering at Kyungbuk University, South Korea.
Dr. Hong received advanced didactic and clinical training to expand on knowledge of esthetics and to perfect the meticulously detailed skills necessary. He is dedicated to advancing and sharpening his knowledge in the art and science of cosmetic dentistry; as well as, his skills in implant dentistry.
Dr. Hong is proficient in all phases of general dentistry, with an emphasis on cosmetic, implant and restorative dentistry. Dr. Hong believes in providing quality comprehensive dental care by utilizing both traditional and contemporary techniques.
Dr. Hong is members of American Dental Society, Mass Dental Society.
Aside from dentistry, Dr. Hong enjoys traveling overseas, golf, and spending time with friends and family.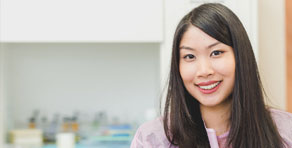 Dr. Kristy Winata DMD
Dr. Kristy Winata grew up in Singapore, Indonesia, and various areas of the USA. After gaining exposure to the various styles of dental techniques and philosophies in both the East and West, she earned her D.M.D. Degree from Tufts University School of Dental Medicine. During her academic training, she became actively involved in providing dental services in a nonprofit clinic, as well as volunteering to assist homeless veterans and children in her spare time.
As an active member of the American Academy of General Dentistry, Dr. Winata strives for perfection during her dental treatments. Her calm and easygoing demeanor instantly puts patients at ease, and her meticulous attention to detail elevates the quality of care delivered. She has a soft spot for kids, so don't be surprised when she stops by for a quick greeting and high five when there's a little one in the office!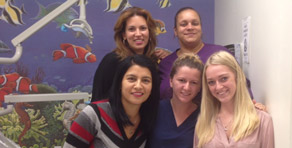 Still wondering whether we shall work out for you? We are open in all the wee hours that you want us- evenings and weekends when it'll suit you the most to avail our family dental services. With ample car parking space, easy accessibility, along with an affordable price tag, we surely offer you the finest dentistry has to offer at a price you can afford. What's more? We accept Blue Cross and Delta Dental Insurances, offer special discounts to all senior citizens, and a 20% discount for those who pay for themselves. Even better, we have special discounts for different procedures every month to ensure that you're not breaking the savings account while caring for your smile.
So what are you waiting for? Call us for an absolutely FREE consultation today and start smiling more for less!