Teeth Whitening in Lynn MA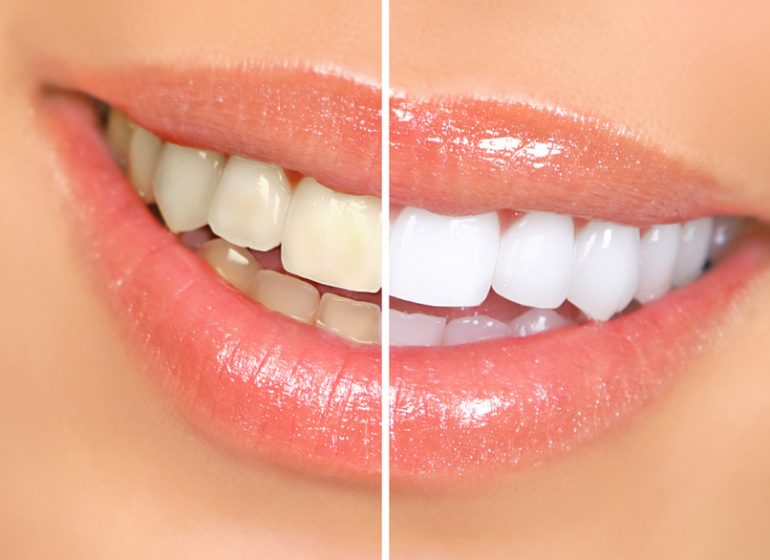 Q: Can I change the color of my smile and how does it work?
A: Are you self-conscious about your smile? Do your teeth appear to have a yellow shadow to them as opposed to be white? Many people just don't like their smile because it's not the sparkling white smile they see on TV! You can change the color of your smile with our Cheap Teeth Whitening Program.
Q: How does the Teeth Whitening differ?
A: Teeth Whitening eliminates the burden of having to use those messy and time-consuming home kits that are available today. At Alegre Dental we will help you achieve a whiter and brighter smile in as little as one hour! The teeth whitening treatment is done right in our office, thus eliminating any guesswork or messiness that traditional teeth whitening kits at home can cause.
Q: A Very Common Question?
A: Many patients ask the same questions when it comes to the color of their teeth. What actually causes an individual's teeth to turn yellow? Well, there are several different factors that contribute to yellow teeth.
Q: What Causes Your teeth to yellow?
A: As we begin to age our teeth will naturally begin to turn yellow. You can take great care of your mouth, flossing correctly, brushing and rinsing and your teeth still appear yellowish. What happens is the stains that have developed on your teeth over time will begin to seep into the white film that protects your teeth and eventually into the enamel of your teeth as well.
Q: Do Our Eating Habits have an effect?
A: Different foods and beverages that you consume can also cause your teeth to turn yellow in appearance. Soda, coffee, and berries can cause your teeth to darken in their color shade. In addition, tobacco can also alter the appearance of your teeth as well. Regularly brushing and flossing does not eliminate the chance of your teeth from turning yellow.
Q: Is Professional Help Still Needed?
A: In order to avoid yellowing of your teeth you need to have your teeth professionally cleaned by one of our skilled dentists. Our Teeth Whitening just like BrightSmile or Zoom will give you the type of smile that you have always wanted but never knew how to get. Our highly skilled dentists will ensure that you leave our offices with a brand new set of pearly whites that you will be dying to show off.
Q: How does Teeth Whitening work?
A: The procedure starts with a little bit of picture taking. We will take a "before" picture of our patient's teeth. After this picture has been taken, we will then proceed to professionally clean the individual's teeth, an additional hydrogen peroxide formula is then applied to the patient's teeth. A blue activation light that is a patented device used by our Teeth Whitening will then be shined onto the patient's teeth for a total of three twenty minute intervals. The only thing that you will need to do is sit back and allow our professionals to do their magic.
The Teeth Whitening experience is effective, safe and gentle. Patients are traditionally out of the door within one hour!
To obtain the Teeth Whitening experience for yourself, call Alegre Dental: Cosmetic Dentist in Lynn today!